4 sets of Retractable Grounding Reel for external floating roof tanks exported to Australia
4 sets of Retractable Grounding Reel for external floating roof tanks exported to Australia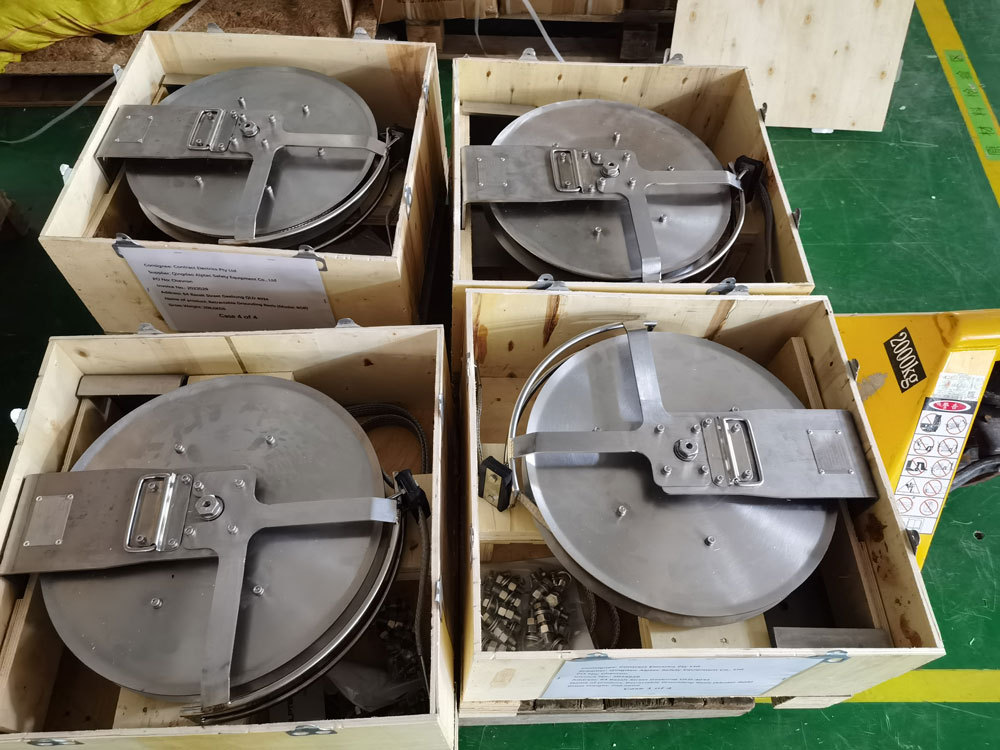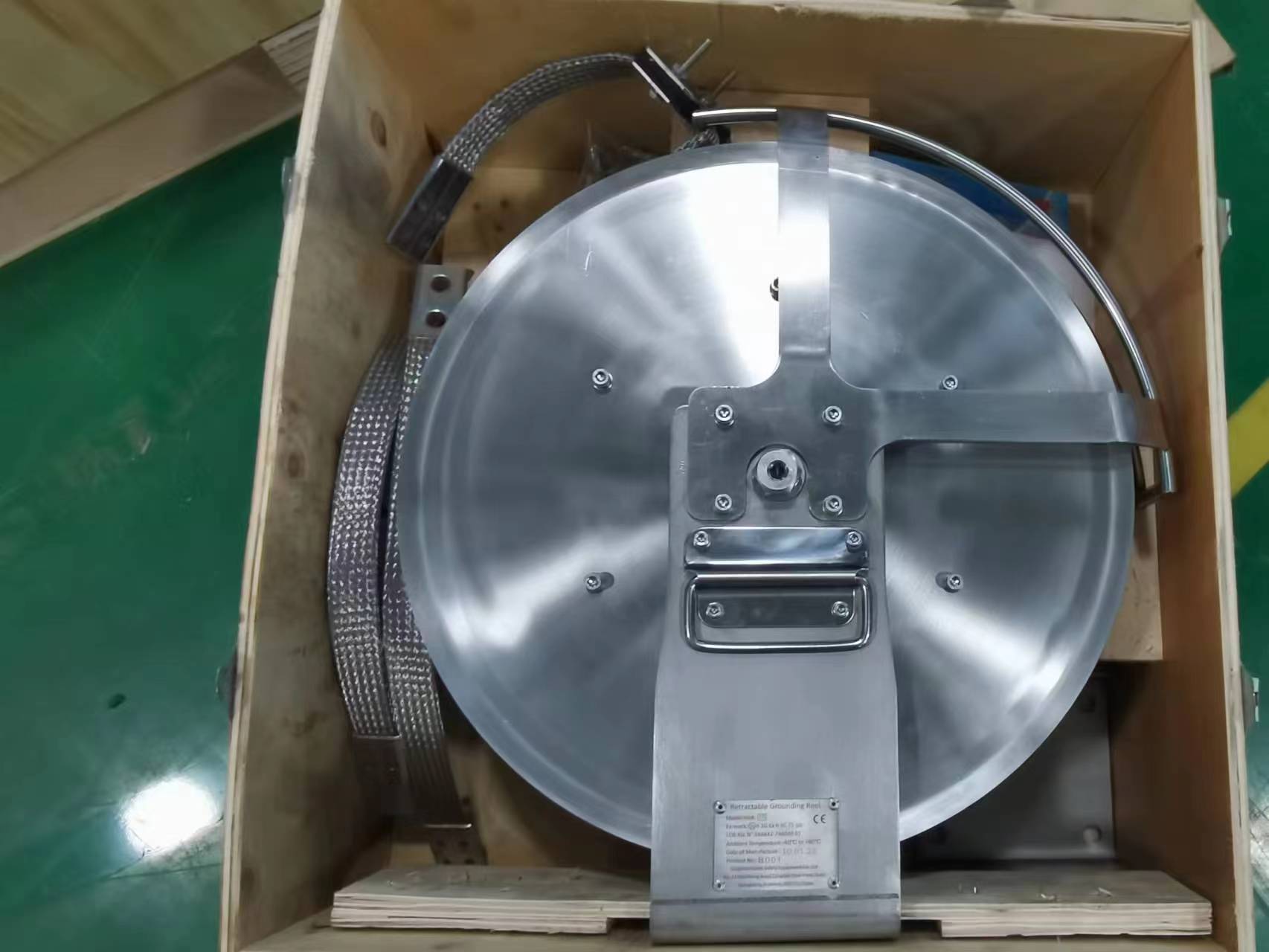 Retractable Grounding Reel Optimized Lightning Protection for Floating Roof Tanks
Pre-Tensioned: The RGR is pre-tensioned at the factory, so no on-site tensioning is required.
Corrosion Resistance: Double braided cable [Tinned braided copper cable (Inside layer) Braided 304 SS cable (Outside layer)]* originally developed for marine use greatly improves corrosion resistance and is highly resistant to hydrogen sulfide (H2S).
Easy-to-Install: Installation takes only two hours on both new and existing tanks.
Effective: Permanent, reliable, low-impedance bond prevents fires triggered by lightning currents.
Durable and Low Maintenance: Engineered for years of durability and reliable performance in corrosive environments and requires virtually no upkeep as compared to shunts.
Standards Conformant: The RGA conforms to both API 545 and NFPA 780 recommendations and meets the API 545 requirements for a bypass conductor.